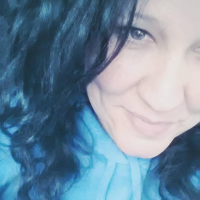 Kellie Elmore
Fiction, Contemporary, Poetry
Profession

Author/Photographer
Through her charming prose and engrossing narratives, Kellie writes freely on many subjects both fiction and semi-autobiographical, penning her way through cherished and magical moments as well as tragic losses. Her goal is to take readers back, rekindle a memory or elicit a feeling.
Recommended Featured Books
"The most important person that can ever love you, is you."
"A kiss is like springtime to the heart."
"I am but a firefly caught in his jar and when he looks at me, I can't help but glow."
"Sacrifices made for love are fine, unless the sacrifice is you."
"Even the sky must weep sometimes, or the roses would never bloom."
"I have yet to be completely submerged in reality, for drowning in the sky."
"Summer is like childhood; full of warm memories and gone too soon."
"I love how summer just wraps it's arms around you like a warm blanket."
"No matter what, we have to keep moving forward, even if we have to crawl."
"That dip in the road- that sends your belly to your throat... that's how it feels when you kiss me"
"Don't just follow your dreams; chase them down, grab hold and don't let go"
"The pen to a writer is like a cigarette to a smoker; they need it to take the edge off."
"I don't want someone to believe my lies, I need someone to accept my truths."
"Life is like a steering wheel, it only takes one small move to change your entire direction."
"If it weren't for winters, we wouldn't appreciate the spring."
"Some of the best memories are made in flip flops."